Tissot has been for years, an established house of fine Swiss watchmaking for the budget conscious. If you're looking at an entry point of Swiss watchmaking, Tissot is likely the brand that you're looking for or are pointed to. And that is for good reason, founded in 1853, it has plenty of points in heritage, more so than Rolex, who was founded over half a century later. With plenty of cache in the heritage standpoint, as well as the quality of its watches overall, with the added bonus of being part of the Swatch group giving the brand access to a plethora of resources and R&D materials and budgets, the brand is certainly worthy of being part of your collection. However, it can get quite head-scratchingly confusing when you look at their catalogue, with a never-ending array of models available. Well, we've narrowed down five that we think, are worthy of your attention.
Tissot PRC200 Automatic chronograph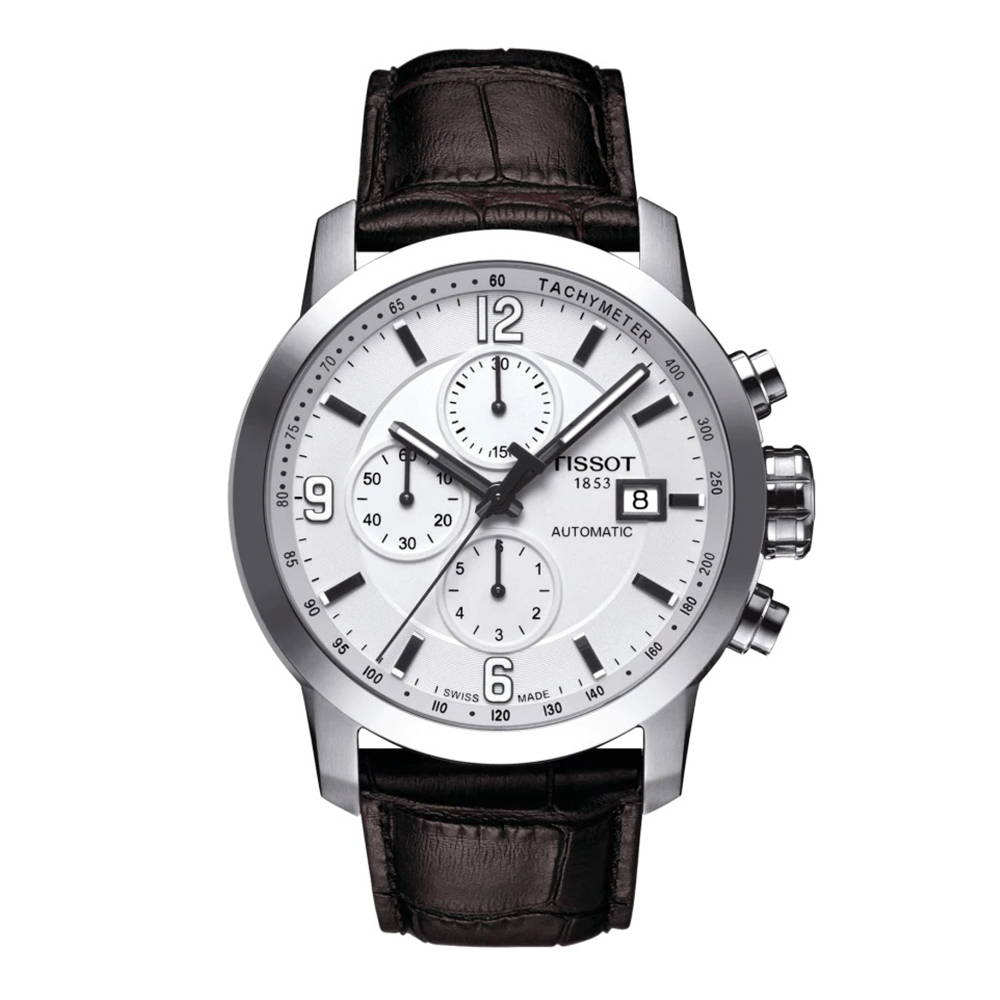 Let's get one thing straight here, chronograph movements don't come cheap, even buying in movements from other sources can still be pricy. But Tissot, being part of the Swatch group has the inherent advantage of working with movement power-house ETA and this combined with volume production has enabled Tissot to release the new PRC200, a Swiss automatic chronograph for well under $1,500, while most Swiss made automatic chronographs generally go for a good $3000 and above. This makes the Tissot PRC200 Automatic chronograph T0554271601700 extremely affordable and excellent value for money for its robust specifications and it's functional, down-to-earth design and built. The steel case is 44mm across and a little on the thick side, though the lugs do a good job of minimizing how high up on the wrist the PRC 200 sits. The alligator strap feels nice, and while the PRC 200 is also available on a bracelet for a slight premium, it's the rubber strap option I found the most enjoyable to wear. The dial has red accents added to the black dial and the black rubber strap makes the relatively large watch wear much easier than either of the other options. The pushers have a satisfying weight to them and you really feel the chronograph engage and disengage. There is nothing fancy about the PRC 200 or the C01.211 inside, but that isn't the point - the PRC 200 offers an accessible way for someone to get into the world of mechanical chronographs, and it does so very nicely.
---
Tissot Heritage Visodate Automatic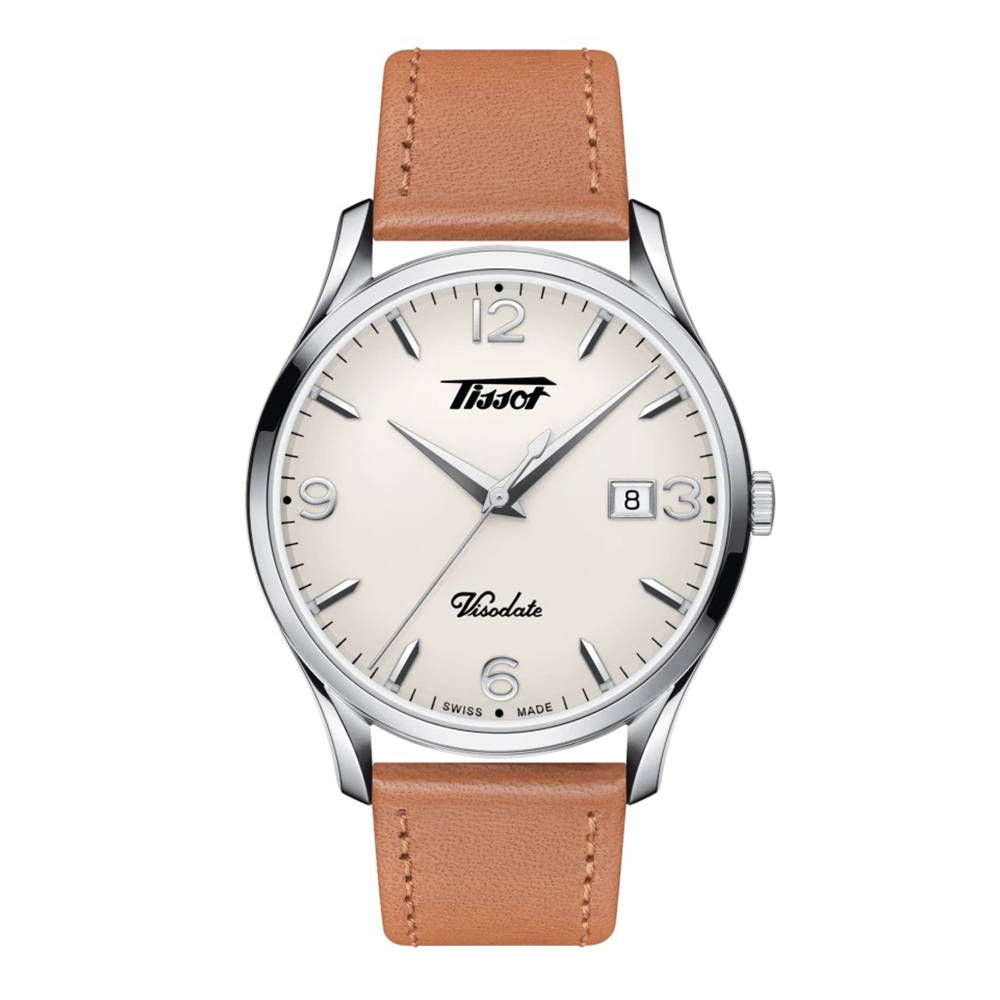 We can't talk about the best watches to get a man without talking about Swiss made timepieces, and what better way to venture into this foray than with Tissot's Heritage Visodate automatic. Switzerland has been the crowning jewel of fine watchmaking from the beginning of time, though that hasn't always been the case. There was once a time, believe it or not, that Swiss watchmaking was merely a source for the cheaper mass production of watches, and it was the French and the English who dabbled in the arts of fine watchmaking. Though this wouldn't be for long, and eventually the Swiss, who spent the cold winters in their cottages building watches realized that, they were pretty damn good at doing it. And with that sparked the rise in Swiss watchmaking to become the industry giant we know today. But this isn't a history lesson, it's a watch review and with that little bit of backstory covered, let's get on with what we have on hand today. The Tissot Visodate automatic harks back to a simpler time, a humbler era where tradition and functionality were all that mattered in a watch. Tissot has always enjoyed a reputation for producing high quality watches that were affordable and forward thinking, and the Visodate really encapsulates that ethos. The new model adds modern conveniences to the vintage design with an updated day-date complication, sapphire crystal and of course modern production techniques, despite these, the vintage charm of the watch still remains intact. Powering the watch is an ETA 2836-2 beating at a modest 28,800VPH (4Hz) with 40 hours of power reserve, and fitted with a custom golden rotor with Côtes de Genève. The Visodate automatic is a celebration of the first automatic watch to integrate an instantaneous date complication in 1953 and it is certainly a worthy tribute act.
---
Tissot Le Locle Regulateur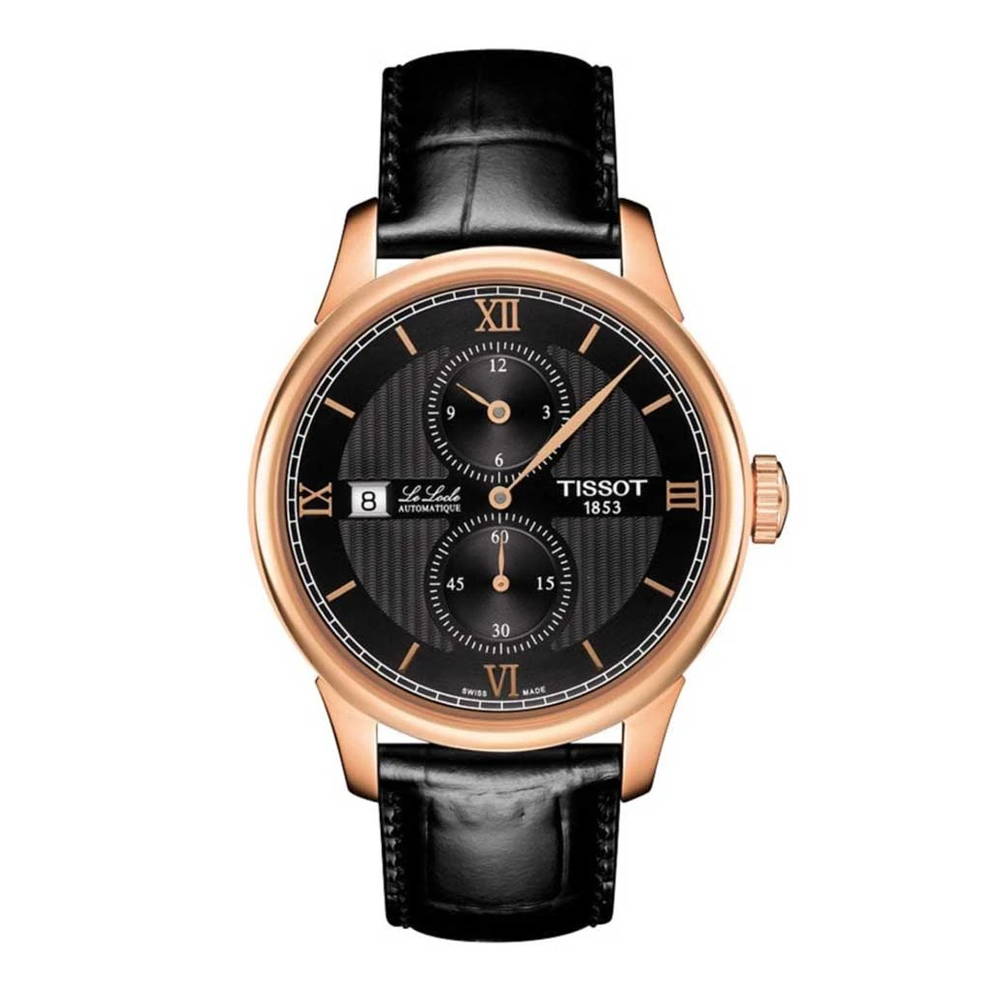 If you're looking for a traditionally complex regulator style watch to tell the time with, then the Tissot Le Locle automatic regulator if for you. With thrice as many dials as a conventional dress, you'd think it'll have plenty of information to convey, but you'd be wrong. All those dials tell are the hour, minutes, and seconds, oh and a small date indicator too for good measure. For something that is so visually complicated, compared to a traditional dress watch with its clean, minimalist appearance, the Le Locle automatic regulator really looks like a relic from a different time, especially next to a smartwatch. Powering it is an equally old-fashioned, mechanical movement, albeit with a self-winding rotor to keep it powered on your wrist, but still, a quick charge of a smart watch can easily outlast the paltry 38 hours of power reserve on the Tissot. So, what is the point of a traditional watch in this day and age with technology that has already rendered them functionally, obsolete? I am, of course being deliberately obtuse here, because the reason why we buy watches, and keep wanting to buy them is not because of any form of logical reasoning, in fact buying these watches are anything but logical. We buy these watches with our hearts, if we were to listen to our head all the time, we'd only have one smartwatch and that would be that. But we don't, and that's why watches like this Le Locle Regulateur is still able to tickle the most basic, and most primal nodes in our brains, and if you don't know what I'm going on about, just look at it, and that's all that needs to be said.
---
TISSOT T-WAVE WOMEN'S WATCH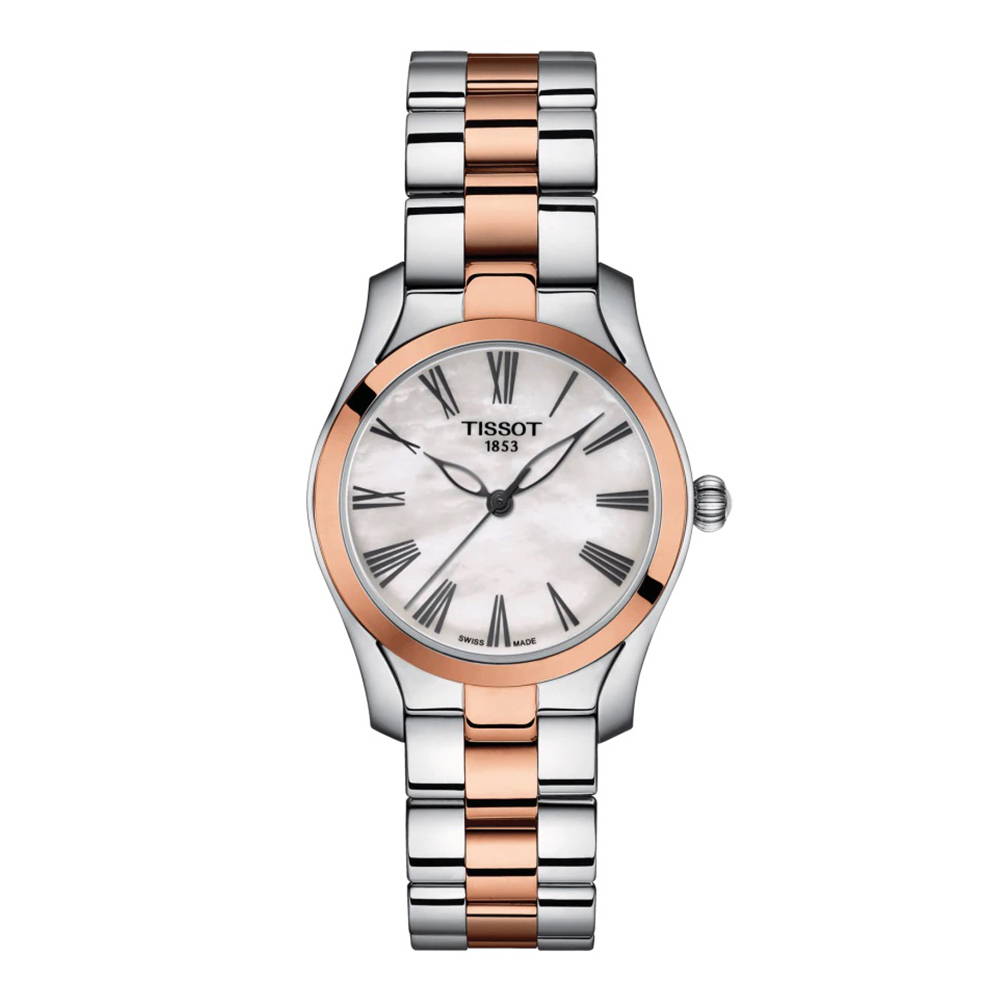 A touch of elegance, a graceful wristwatch fit for the heels throttling good-looking secretaries working in the central banking districts, this Tissot T-Wave T1122102211301 women's watch is perfect for matching with any office wear for daily use. Inspired by the movements of a ribbon, the Tissot T-Wave transports you to its delicate and glamourous universe. The ribbon twists over the watches and reveals subtle details such as harmonious and fluid curves, a mother-of-pearl dial, and diamonds. Created for women looking for a feminine and pure watch that can be worn like jewellery with an elegant evening dress or a classic suit.
---
TISSOT SEASTAR 1000 POWERMATIC 80 MEN'S WATCH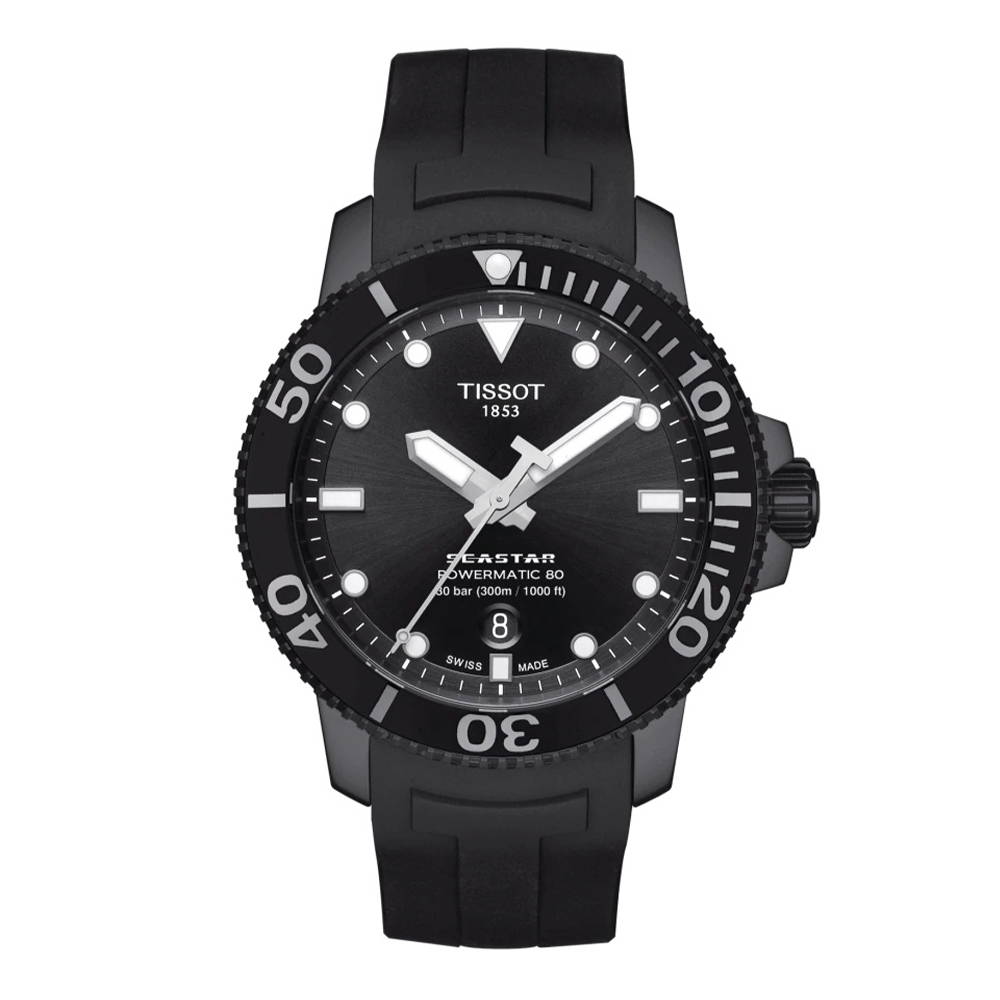 First of all, while Tissot advertises the Seastar 1000 as "an elegant watch for watersport lovers" that is a bit of an oxymoron. It is a rather simple looking watch for a sports model indeed but I'd not call it elegant. The Seastar 1000 is a sports model for watersports lovers. The case of the Tissot Seastar 1000 is the nowadays usual 316L steel. With 42+ millimeters not including the crown or the guards, it is not a small watch. I'd rather call it contemporary. Being 13.3mm thick does not make it extra high on the wrist, as I already explained it above. It just sits comfortably. As far as the surface finishing is concerned, the top is polished the side is mainly brushed with some polished bits. The back side, as well as the case back, are all brushed. A few years ago only the top brands had ceramic bezels, this is not almost industry standard. The Seastar 1000 also has an anti-clockwise rotating ceramic bezel with lume pearl. Large crown guards make sure that the huge crown, with the Tissot T in the middle, remains intact. As the model name suggests inside the Seastar 1000 Powermatic 80 is the nowadays popular movement of the Swatch Group, the ETA Powermatic 80. It is a 23-jewel automatic movement with a date function and beats at 21600 vph. The major thing about this caliber is its power reserve, that is 80 hours. All in all, if you're looking for a modern Swiss diver with respectable performance and a few unique features such as the 80 hours of power-reserve, the Tissot Seastar 1000 is certainly a strong contender.